I thought 2020 was a terrible blow for the restaurant industry, but if 2021 was a person, I feel like they said to 2020, 'Hold my beer, watch this!'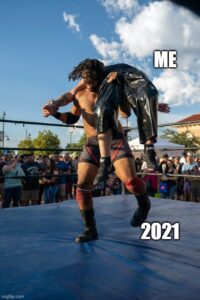 (1)
In the last two years, the industry suffered due to lockdowns, bans on visitors from overseas, staff shortages and social distancing restrictions still limit the amount venues can cater to.
The latest restriction on indoor dining in South Australia means venues are down to 25% of normal capacity. Another blow some restauranteurs fear the industry may not bounce back from.
Earlier this week, Premier Steven Marshall said that the "tills are still ringing", but many disagree with this. Simone Douglas, co-owner of the Hospo Collective and owner of the Duke of Brunswick stated, "The three months from the first of October till the end of December is where we make 45 per cent of our profits for the entire year,"….. "We ran at a loss this quarter, no ifs, buts or maybes, and that loss has dipped into lines of credit." (2)
Adelaide restauranteur Simon Kardachi says he had to temporarily close five venues, and the states isolation rules cost his business $500,000. The fortnight leading up to Christmas should be the busiest time of year. This year they had "a record number of customer cancellations, due to nervousness around Covid-19 and enforced isolation rules, making it our worst December trade in 22 years,"
Wes Lambert, Chief Executive of The Restaurant and Catering Association, said some businesses had lost up to 60 per cent of their usual Christmas revenue this year. The industry is now in "complete disarray……. SA's hospitality industry needs support now from the government more than ever if we hope to survive into the new year." (3)
So what can you do to help the industry bounce back? Here are 10 tips to help them out.
1. Book Ahead
This lets' them plan their night, source enough ingredients, and try to fill as many tables as possible by staggering them out.
If you need to cancel (which many do at the moment due to close contact exposure), give them as much notice as possible so they can try to fill it with someone else or find someone who can attend in your place.
!!! No shows are not acceptable !!!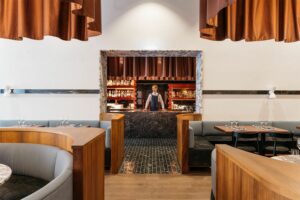 Image Fugazzi – CBD
2. If you are concerned about COVID, ask for a table outside
A review of 73 scientific papers on Covid transmission found outdoor transmission is relatively low, as long as social distancing is maintained (4). So if you are worried about taking home more than an exceptional experience, ask to sit outside 😉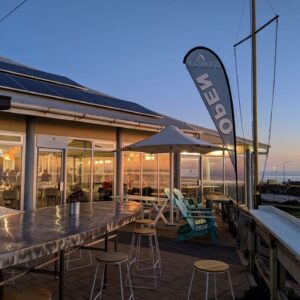 Image Oceanique – West Beach
3. Be patient and Courteous
Acknowledge the staff are doing their best under challenging circumstances right now and be patient. There's no need to be a Karen or Darren.
Some customers take to online platforms to vent about slow service rather than bring it up with the venue. Here is a classic example of a Karen reviewing one of my favourite places………. A one-sided review that the restaurant may not see or be able to respond to, can tarnish their reputation and achieve nothing except for making you feel superior for one second (while the rest of us think 🙄 ). If you have a complaint, bring it up with the management in a polite way, so they know it happened in the first place.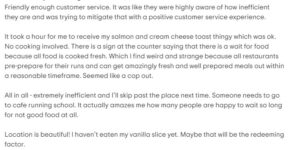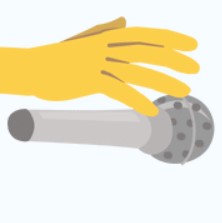 mic drop moment from the staff in this response BTW

And how could you be stressed looking down upon this while dining?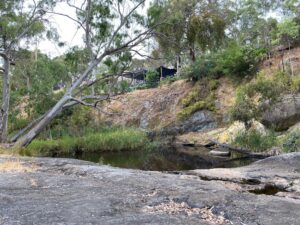 Image Belicious – Inman Valley
4. Say Cheers 🥂
Restaurants make more profit on drinks than food, sometimes the profits on drinks and booze are the only thing that will keep a place open.
So remember, It's not called 'drinking', it's called 'supporting the economy' 🥂.
5. Don't ask for a discount
Keep that Entertainment Book Voucher in the book. The venues are doing it tough (we all are, I know), but perhaps think twice before requesting a discount.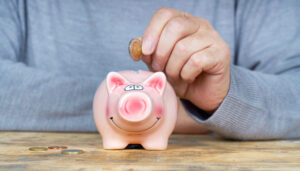 (And never EVER ask your teenage son (who's helping you find images for your blog), to go to google images to find a picture for 'tightarse'. Google doesn't understand Australian slang and you will be shocked what images pop onto your childs computer) 🤦‍♀️.
6. Try Somewhere New
Adelaide is a big country town and relies on word of mouth. Ask your friends where their favourite place is and try out something new for a fantastic experience. You're more likely to have a good night if it has been recommended, and your friends will love that you took on their advice and had a memorable evening. Adelaide is a multicultural city, and you can get any type of cuisine here within 20-minute drive.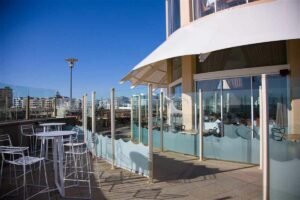 Sammys on the Marina – Glenelg
7. Leave a Review
Continuing from point 6, if you like something, say something. Adelaide is very reliant on word of mouth.
Of course, I'll request you leave a review on the Ambient Menu Website (this helps us help others find their perfect place, PLUS you get rewarded for your review… hint hint) 😉.
Or, ask the restaurant which platform they promote on and leave a review there. Word of mouth is compelling and if they gave you a great night with good service, pay it forward.
Share your experiences on social media and tag them in your post. It's just as beneficial as leaving a review, and by following them, you're up to date on any updates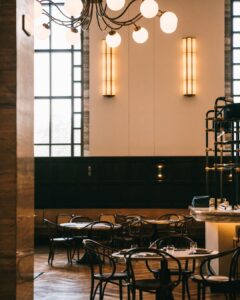 Image Fishbank – CBD
8. Taste the WORLD
Also continuing from point 6….. we may not have been able to visit the world but we can still taste all the unique cuisines of the world. Cruise ships may still be on hold, but that doesn't mean you can't take your taste buds on a cruise around the Mediterranean.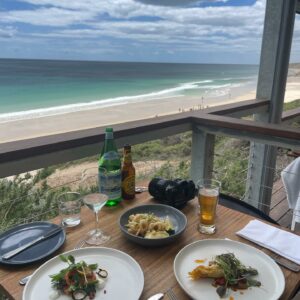 Image Star of Greece
9. Get takeaway
Don't feel like cooking? Support your favourite restaurant by getting takeaway. This is something they may not usually cater to, but many are willing to make your favourite dish just for you at the moment. I know the Duke of Brunswick is 😉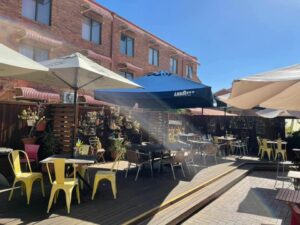 Image Duke of Brunswick – CBD
10. Buy a Gift voucher
Friends birthday coming up? Treat them to a memorable experience. I bought my Mum for Christmas a voucher at Aurora, I had an brilliant night there and I want her to experience this too.
Who can you think of that deserves a great night out? Get them a voucher for an experience they will never forget.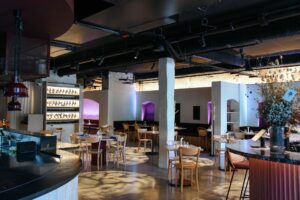 Image Aurora
And, if you need help finding a quiet venue where you can connect and be social, tap on our home page to find your perfect venue. All venues listed in this blog have been rated as quiet or low in background noise, by our community, so check them out.
Bon Appetit
(1) Photo by Jason Pofahl on Unsplash, meme made by Laura D
(2) Ganesan, A., 2022. Hospitality sector criticises Premier Steven Marshall over 'tills are still ringing' comments. The Messenger, [online] Available at: <https://www.adelaidenow.com.au/news/south-australia/hospitality-sector-criticises-premier-steven-marshall-over-tills-are-still-ringing-comments/news-story/dd81d30a8e87ac912d1079006f996c3b> [Accessed 8 January 2022].
(3) Iannella, A., 2021. Adelaide restaurateur Simon Kardachi closes five venues. The Advertiser, [online] Available at: <https://www.adelaidenow.com.au/news/south-australia/restaurateur-pleads-for-support-after-enduring-worst-december-this-century/news-story/2cae7982d5bb704d2cfa4a943c499e6f> [Accessed 8 January 2022].
(4) Dinoi, A., Feltracco, M., Chirizzi, D., Trabucco, S., Conte, M., Gregoris, E., Barbaro, E., La Bella, G., Ciccarese, G., Belosi, F., La Salandra, G., Gambaro, A. and Contini, D., 2021. A review on measurements of SARS-CoV-2 genetic material in air in outdoor and indoor environments: Implication for airborne transmission. Science of The Total Environment, p.151137.